Meet the newest addition to our Albums! For Travis and Wendy's spectacular wedding album, we pulled out all the stops and rolled out with our brand spanking new Premium Album! It's taking the typical leather album to a whole new level! For this one, we went with a beautiful dark brown alligator leather to wrap around the back cover and pull away just enough on the front to reveal a full display of an iconic image from Travis and Wendy's wedding at Moon River Ranch. The pages lay completely flat without a center gap to allow a full spread to fill both pages. I absolutely love seeing these products come to life! What do you think?
Feel free to judge this book by its cover — it's AMAZING!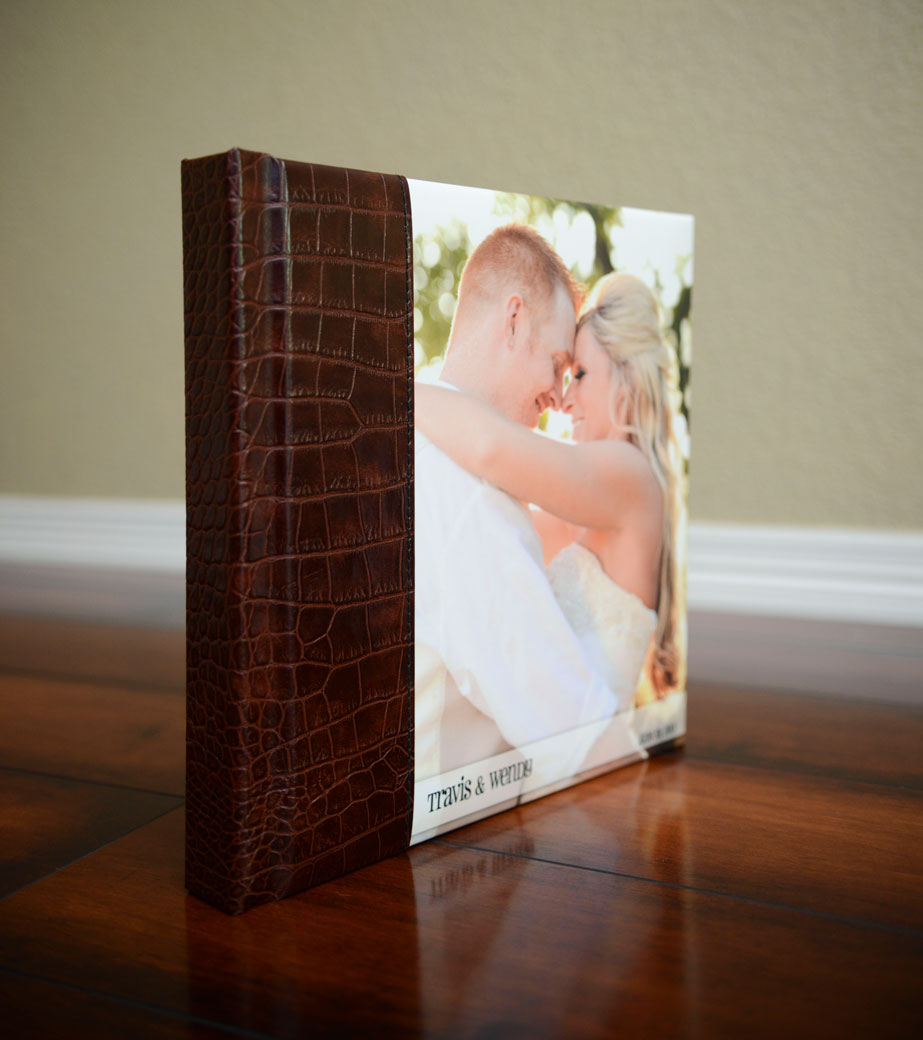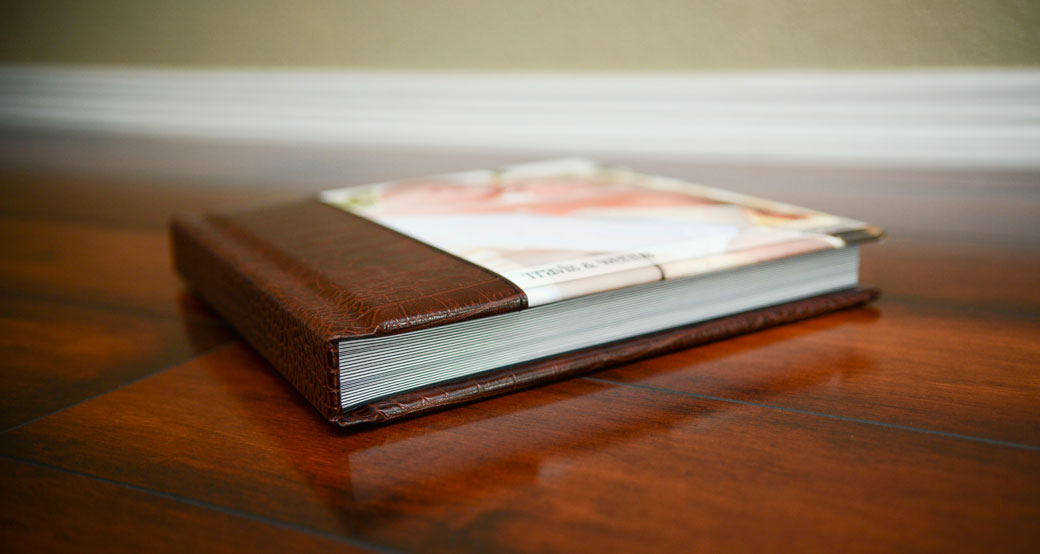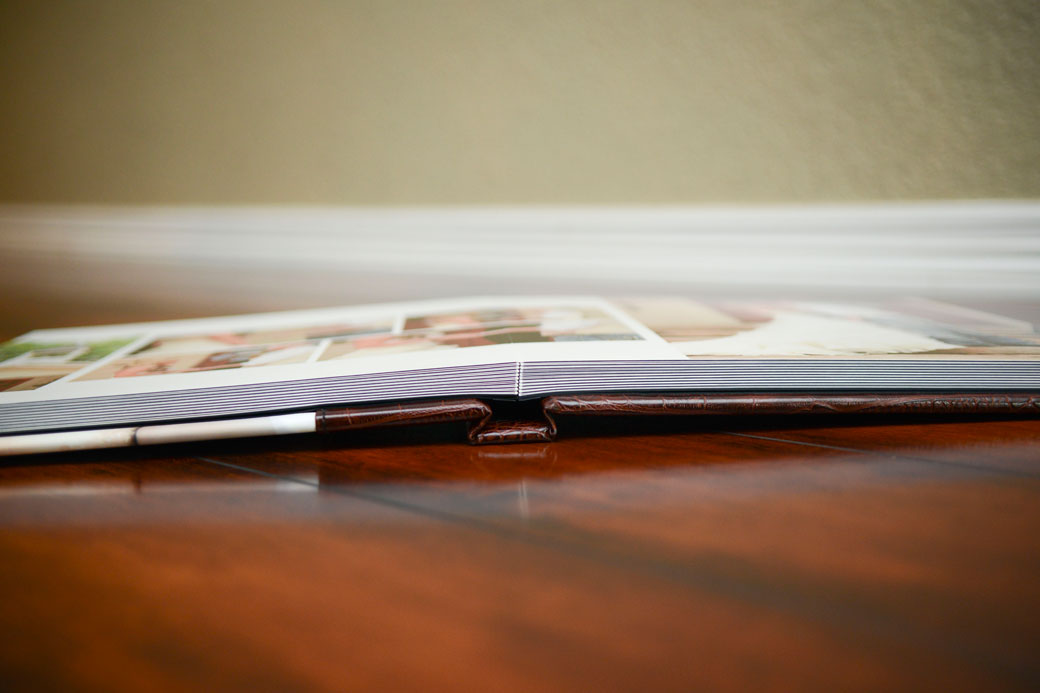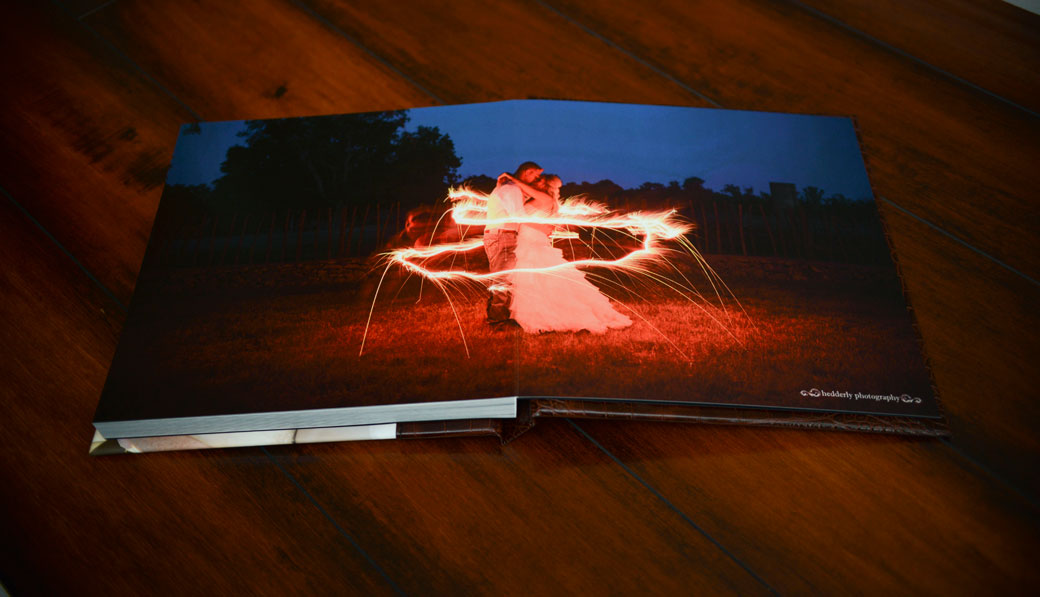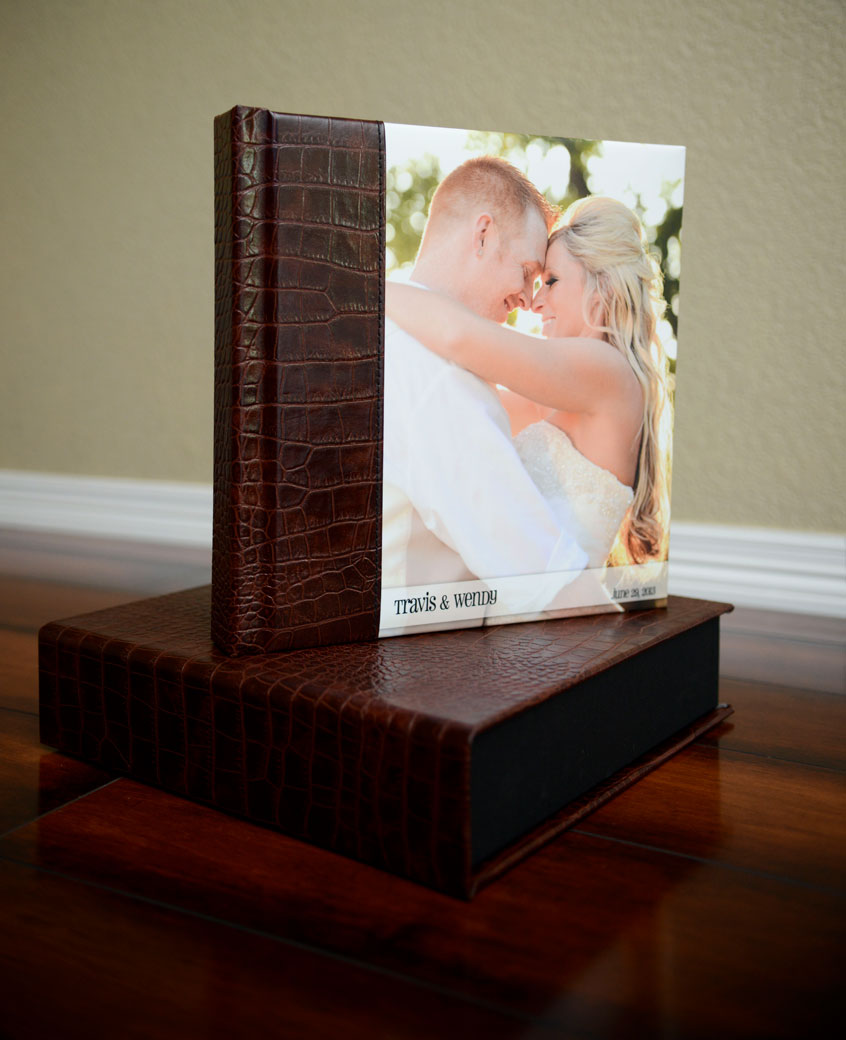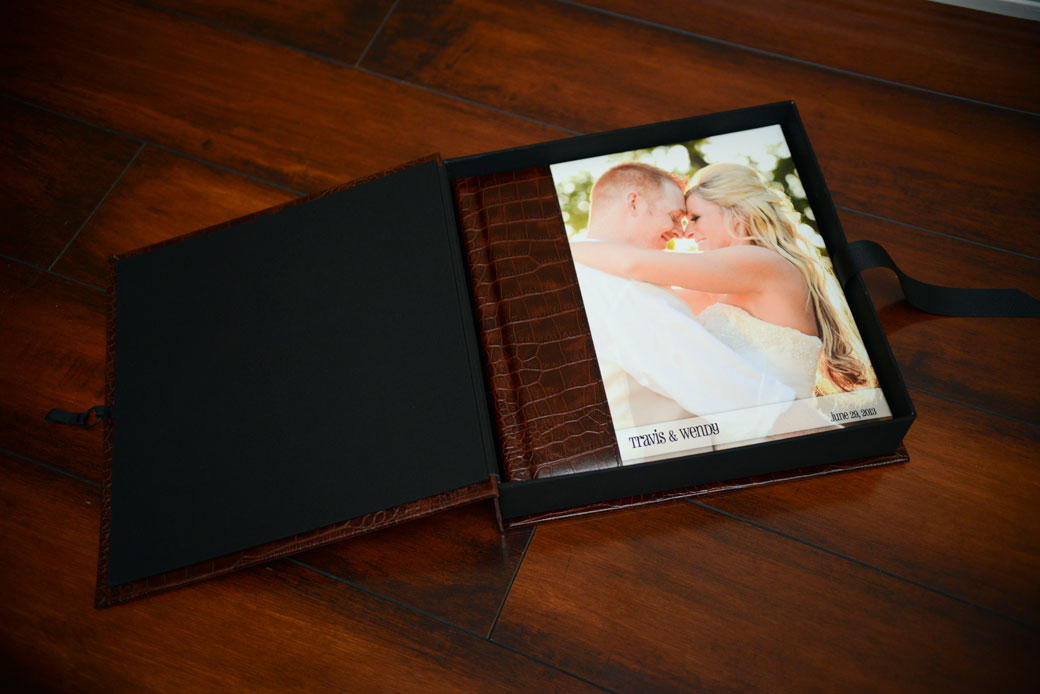 Travis and Wendy's collection also included a protective album box (encased in the same alligator leather), a personalized photo box to hold all their wedding photos, and a customized DVD case for the digital images of their wedding.
Jealous yet?