Photographers Ignite, started by Kevin Kubota, was created to inspire, motivate and ignite a spark in photographers around the world. On February 1st, I was one of 13 professional photographers chosen to speak in front of thousands at this year's WPPI Convention in Las Vegas.  (that's Wedding and Portrait Photographers International … this is why there's an abbreviation)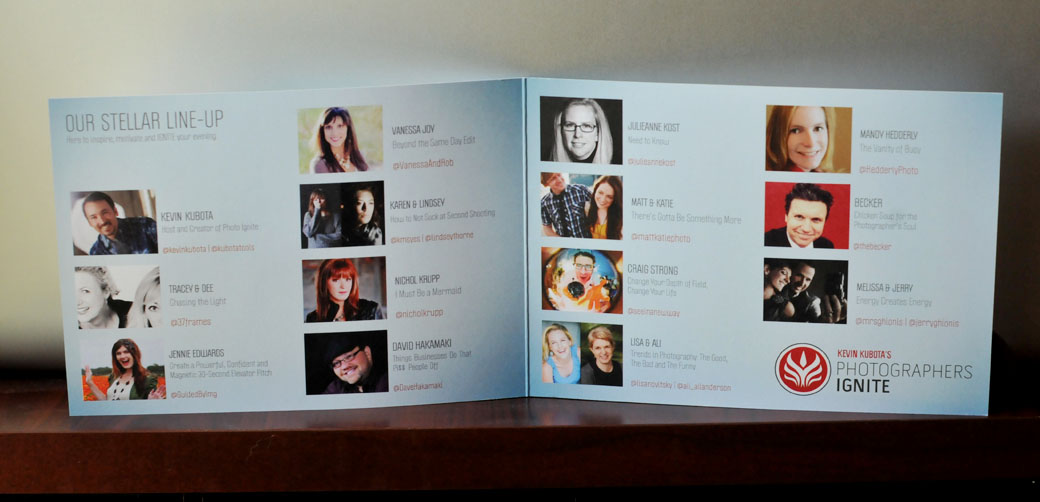 It's March 12, 2013–the day I have been waiting anxiously for the past 6 weeks and I am so on-the-verge-of-throwing-up nervous right now waiting for my time to go on stage. I'm number 10 in the 13 speaker line-up and…. omgsh… did I just forget my entire speech? Oh dear, calm down…..Think happy thoughts…. The entire WPPI Convention experience is unbelievable. Here we are in Las Vegas at the MGM Grand, spending the week with thousands of professional photographers from around the world.  We attend classes with the industry's top professionals (Kevin Kubota, Zach and Jody Gray, Jerry Ghionis, Jasmine Star, Bambi Cantrell, Doug Gordon… just to name a few) and now we're in the VIP section (never been in a VIP section ever before, but I must say, I do feel a little bit important

) sitting between Matt&Katie on our left and Jerry Ghionis to our right–feeling a bit out-numbered with the Aussies all around, but we are honored to be the American middle to the Australian sandwich
Aaahh! Pinch me now because this must be a dream! Ok, snap out of it… I'm about to go on! Here I go!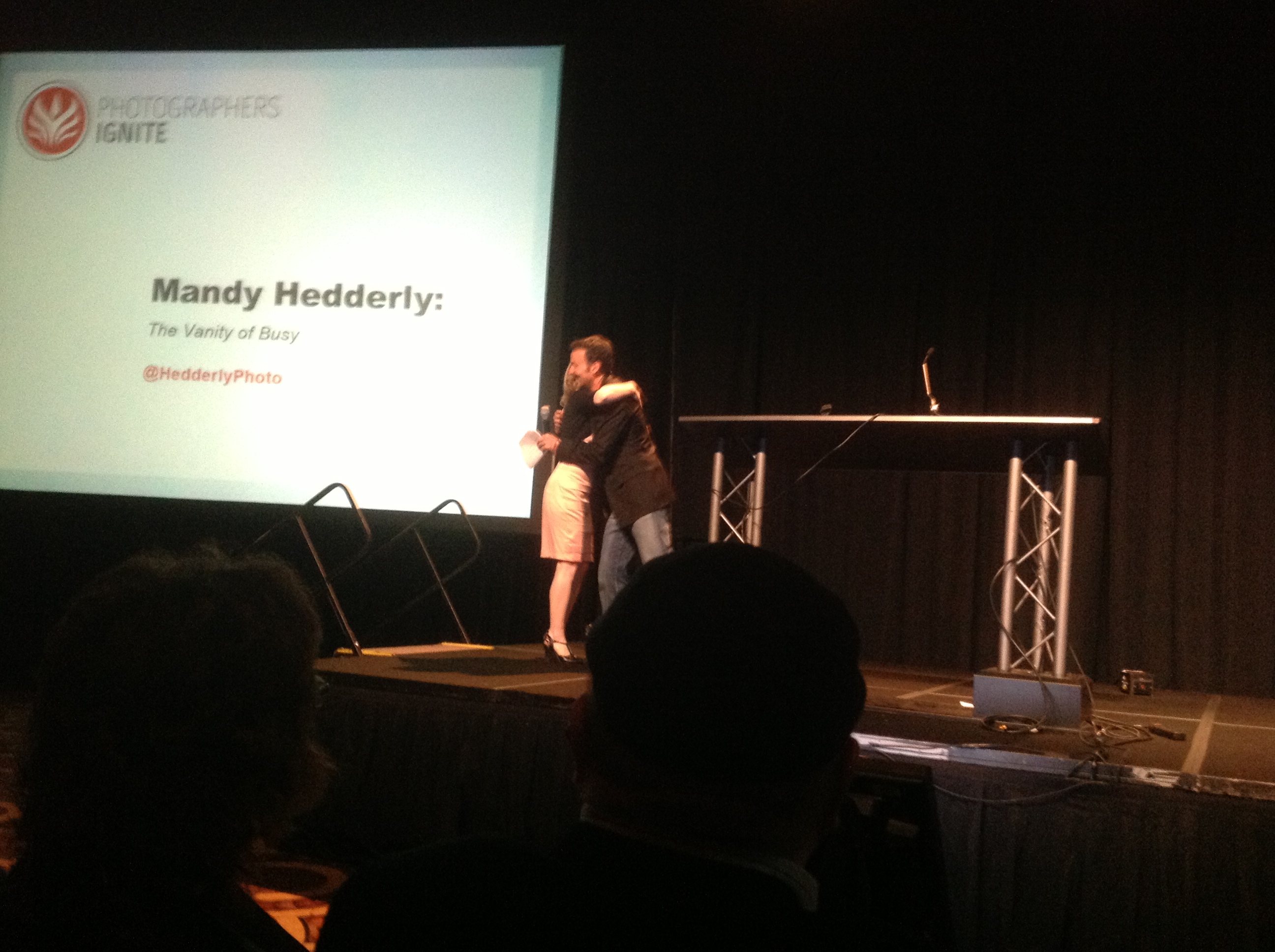 (Yes, that's me hugging Kevin… we're such good friends. I wonder if he has any recollection of this….?)
Without further ado, here is my five minutes of fame
Mind you, I completely blacked out for most of the speech, so I have no recollection of what I said, but apparently I did say something because it's on video…
Super Special Thanks to Kevin Kubota, Alycia White and the Kevin Kubota Team for inviting me to speak! It was an experience of a lifetime!! Still can't believe this really happened!!!! Check out the other presenters here.
Oh, and I must give a shout-out to the Temple Daily Telegram who put this little diddy in the Sunday paper when I got back