The most important thing I have learned over the many years I have been photographing is: Never Stop Playing. No matter how busy we've gotten in this business, we must always find time to play–especially when working with art (photography). The mind must exercise it's need to be free. If a photographer is constantly bogged down with being "busy" with sessions and clients and workload, where is the time for growth? The moment I become "Too Busy" is the moment I stop creating and learning. Play. Learn. Grow. It sounds so elementary, but it's true and consistent for the whole of our lives–not just in photography, and it mustn't stop when we have our 5th birthday. Side note: earlier this year, I spoke about the myth of being "busy" at WPPI in Las Vegas. You can check it out here. Yeah, I'm pretty passionate about this.
For today, my playtime involved my kiddos (as it often does) and painting with light. If you're not familiar with this technique, it's definitely a crowd pleaser with the kiddos
The set-up is simple: tripod; digital camera with adjustable shutter speed; flashlight. I set the shutter on these images for 6 seconds and when writing their names, I opened it up to 10 seconds. Technicalities that don't really matter for playtime and completely dependent on location and darkness: ISO 640 and f/9, manual focus. The location is purely up to you, but it must be dark (outside or inside doesn't matter). I would invite you to submit your light painting to us too, so we can show off your skills
For our experiment, the darkest area we could find at 3pm was Uncle Brent's not-so-clean room; it doesn't have to be pretty–just fun
Take a look and then try it for yourself!
This is me painting with the flashlight.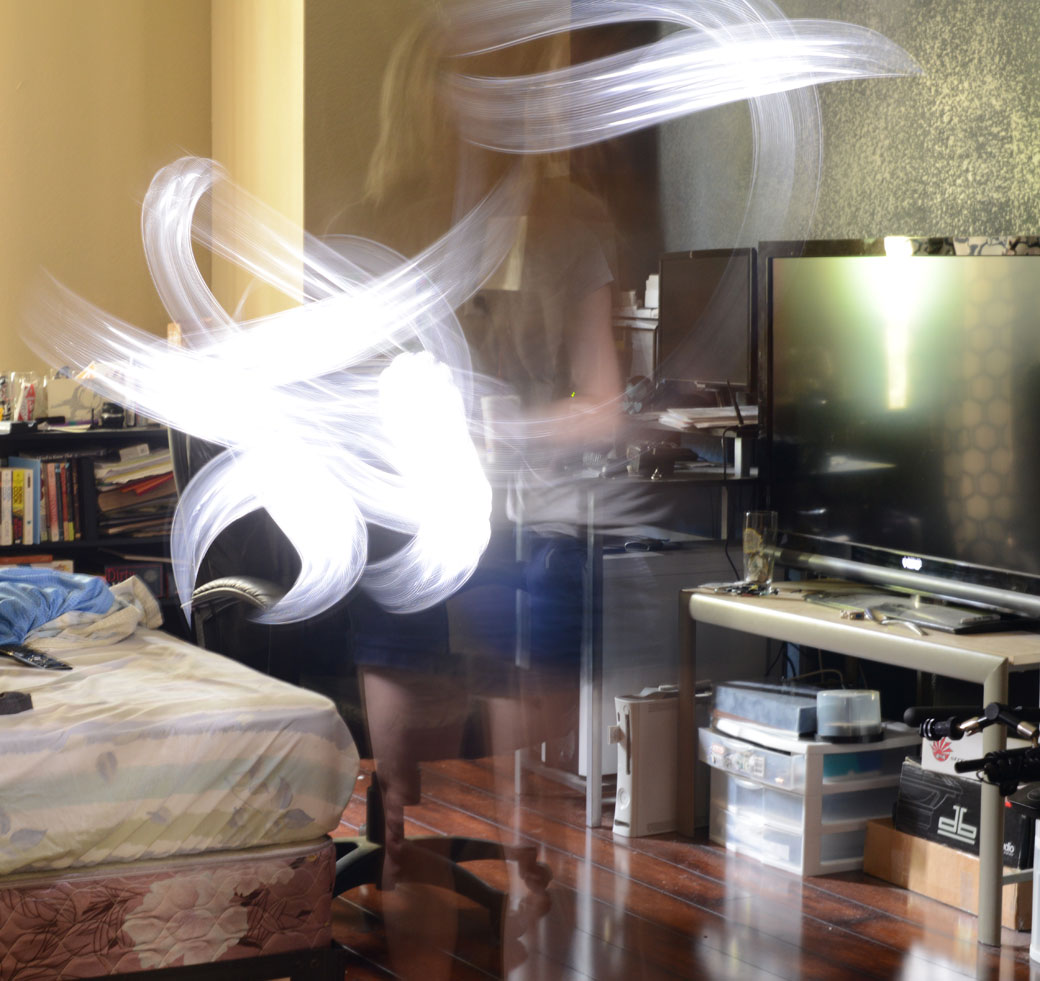 The kiddos wanted to get painted, so I had them stay still (somewhat) while I waved the flashlight around them.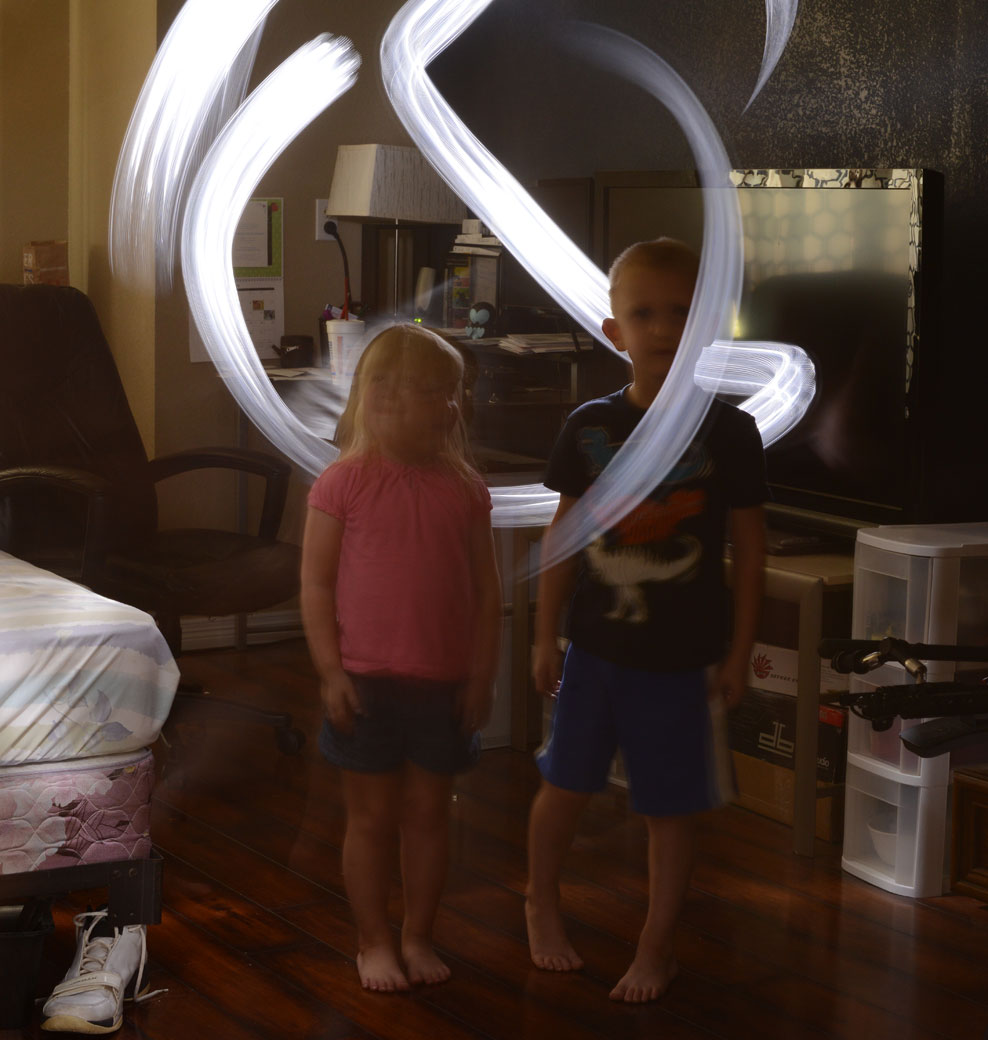 This is Kyler's attempt at painting around Kylie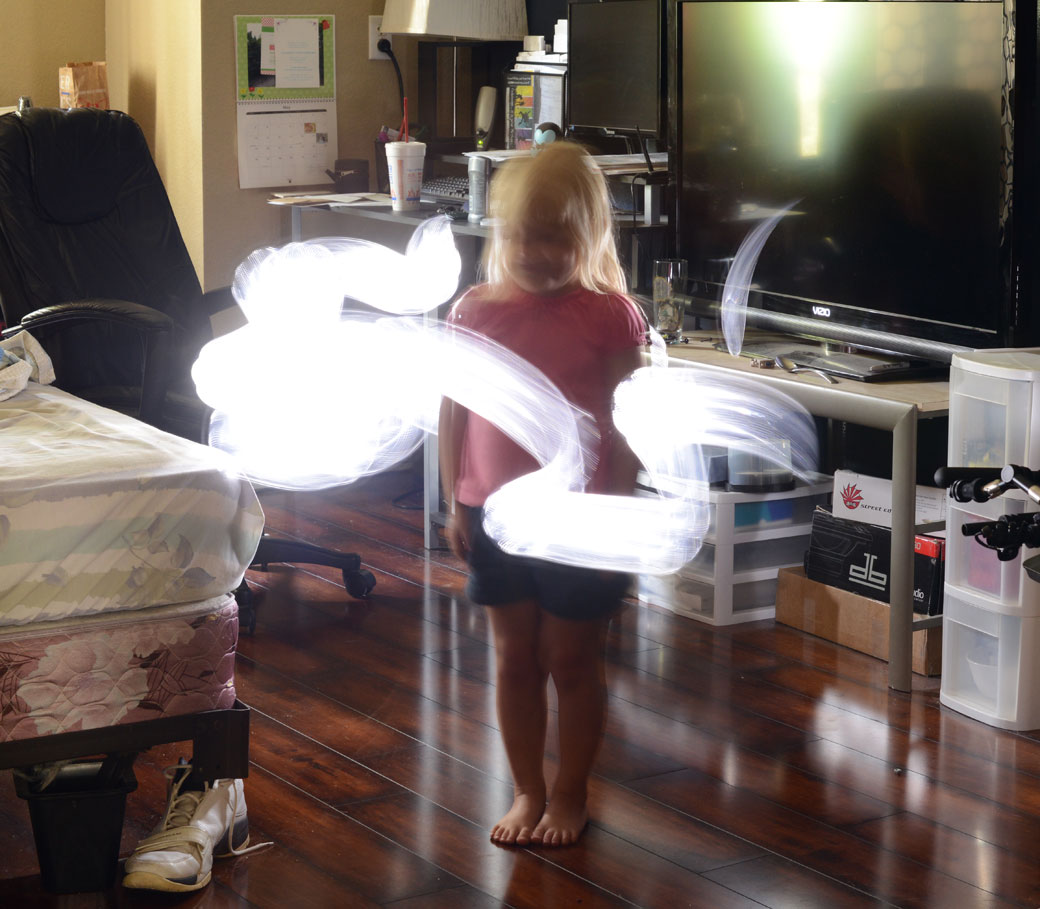 Me, writing Kyler's name (shutter set at 10 seconds). Light paint writing is tricky because you have to write in reverse.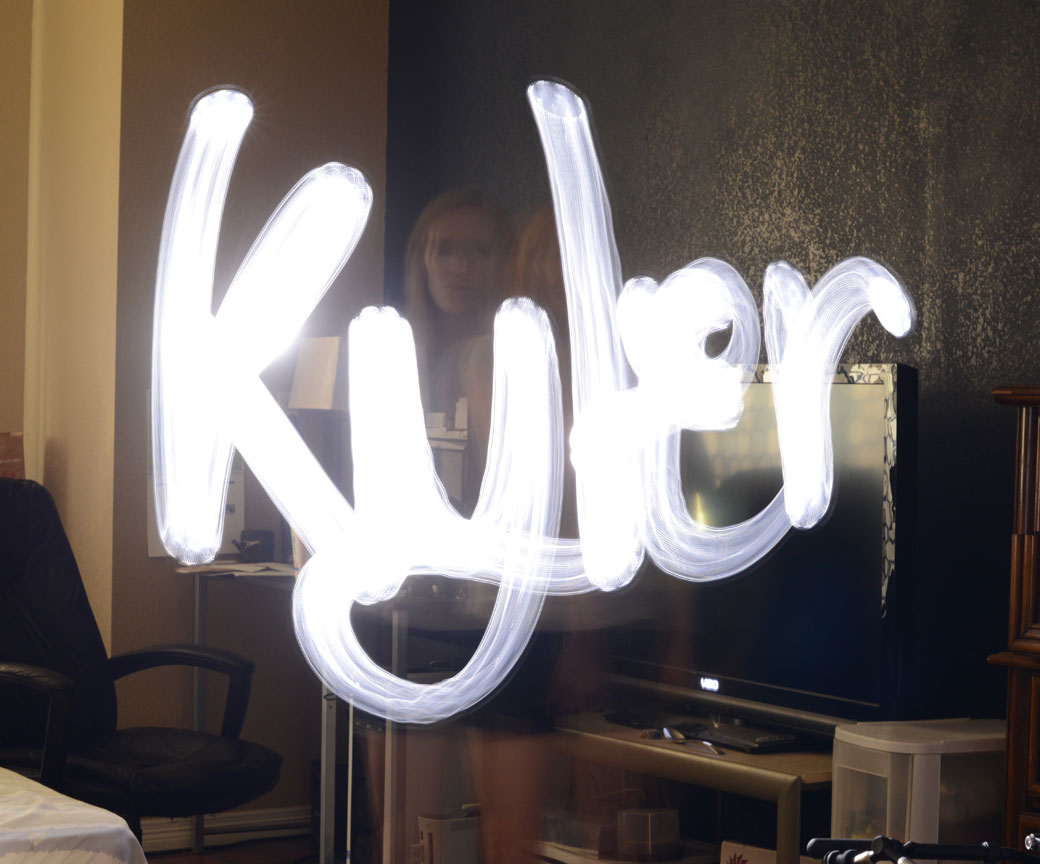 … and Kylie's name. At the end of writing, I quickly moved the flashlight over to where I thought I wrote the "i" (totally guessing, but I was right!). I held it there until I heard the shutter click.


Kyler attempting his name … then it just got crazy.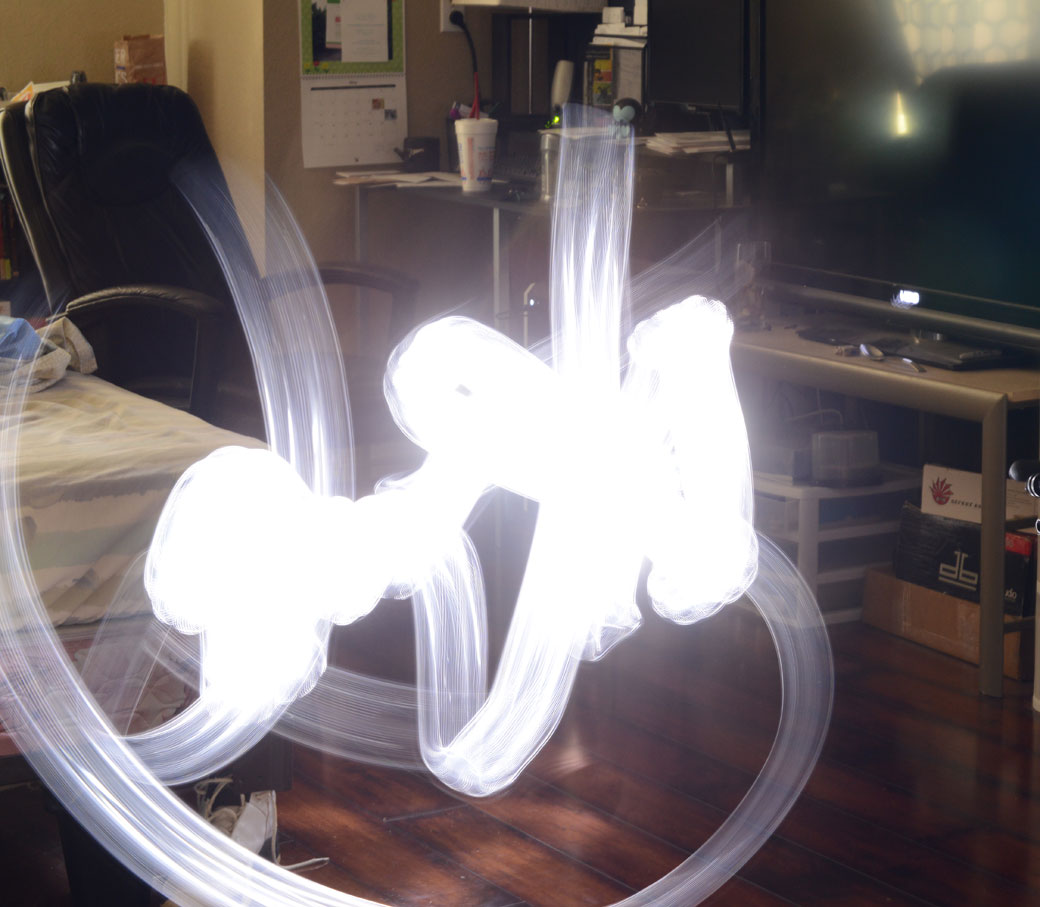 and lastly, this is Kyler dancing with the flashlight. Because he's moving so fast (you should see his dance moves), the camera never picks up his body image.